*On select new in-stock inventory while supplies last. See dealer for details. Valid only at Walser Polar Mazda. Offer ends 3/31/2023.

*Stock#: 12AU432N, VIN: JM3KFBAM6P0224847, Model#: CX525SXA, MSRP: $27,975. $239/Mo. for 24 Months. Lease special includes taxes based on Dakota county. 10k miles per year. $2,699 cap cost reduction plus first months payment, $125 Doc. fee, $650 acquisition fee, registration fee, state fees, and taxes. $6,750 total due at signing. $0 security deposit. Subject to credit approval by lender. Offer applies only to Stock #: 12AU432N listed. Residency restrictions may apply. See dealer for details on this and other lease offers. Offer ends 04/01/2023.
One Person. One Price. Fast & Easy
One Person.
We Cut Out All Of The Middlemen
So You Can Just Get On The Road
We keep it simple so you're not left waiting around. Our sales people are experts in every single part of the car buying process. With just one person able to take you through the entire experience you'll be on the road in now time.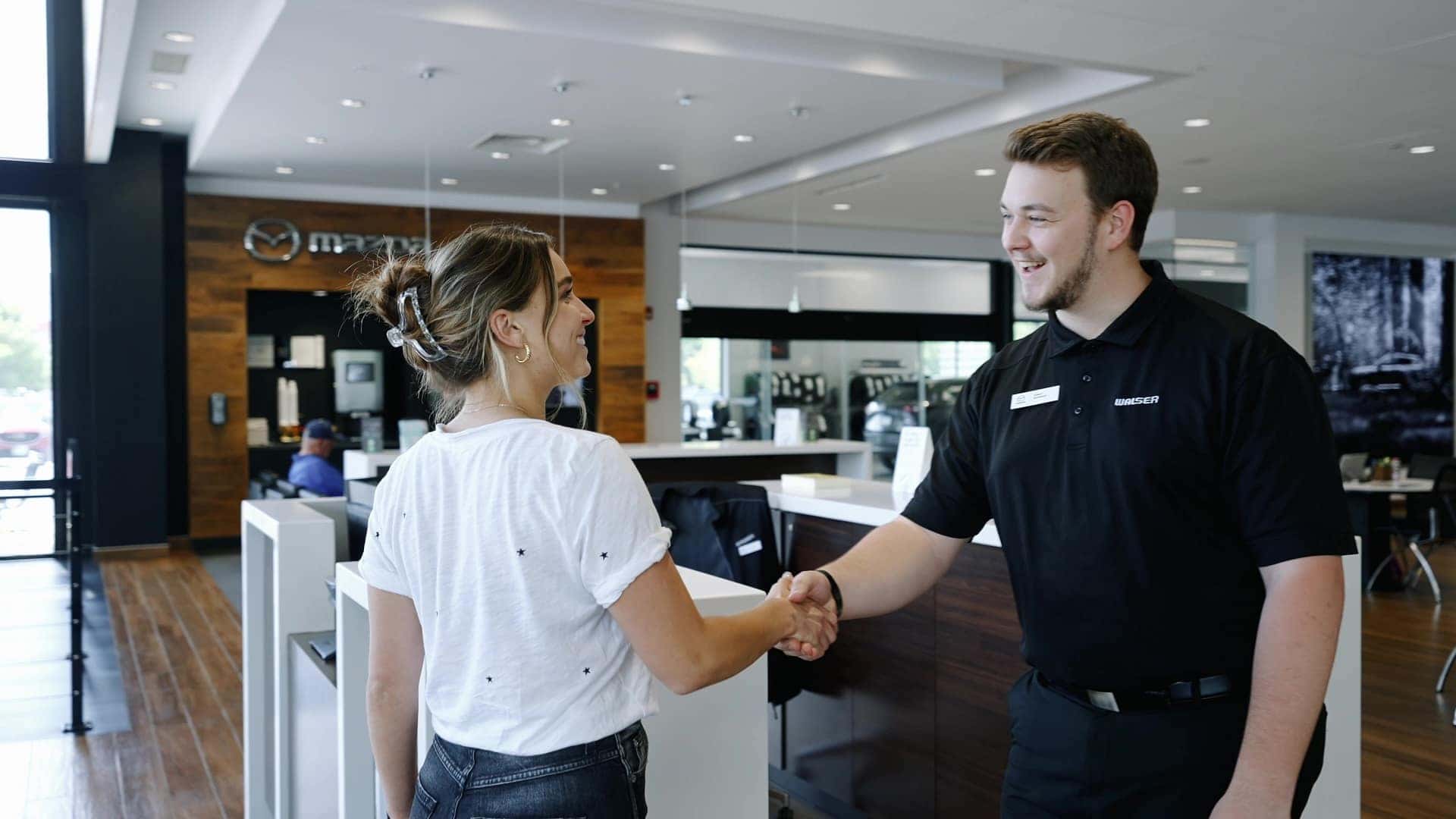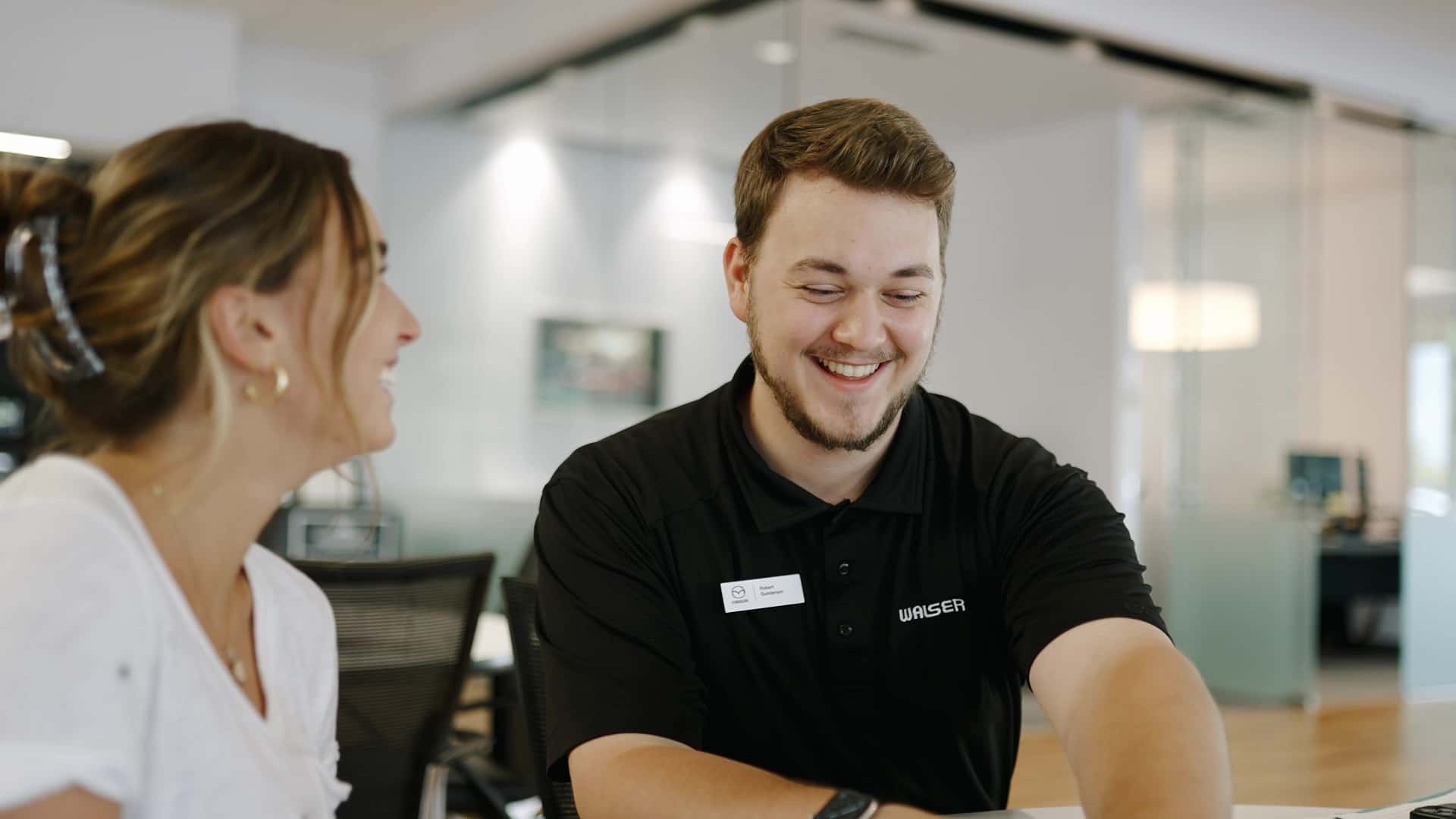 One Price.
Get A Great Deal. Negotiation-Free
We discount our vehicles and mark them with the lowest prices we can offer: our Upfront Prices. It means there's no stress; you'll never be left wondering if you could have gotten a better deal or how much you'll have to pay for a vehicle. At Walser, you'll get a great deal without any worries.
How Can We Help?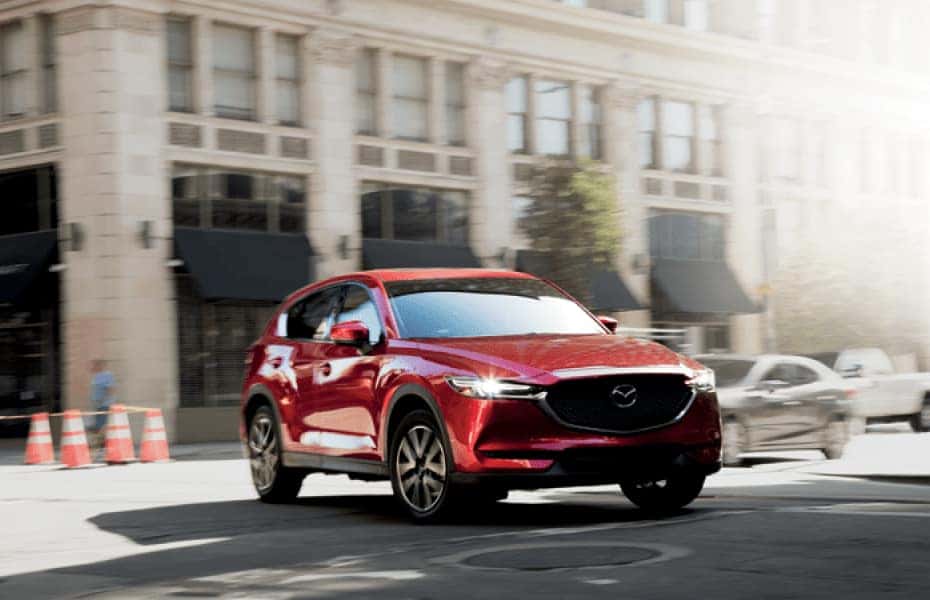 New Vehicles
New Inventory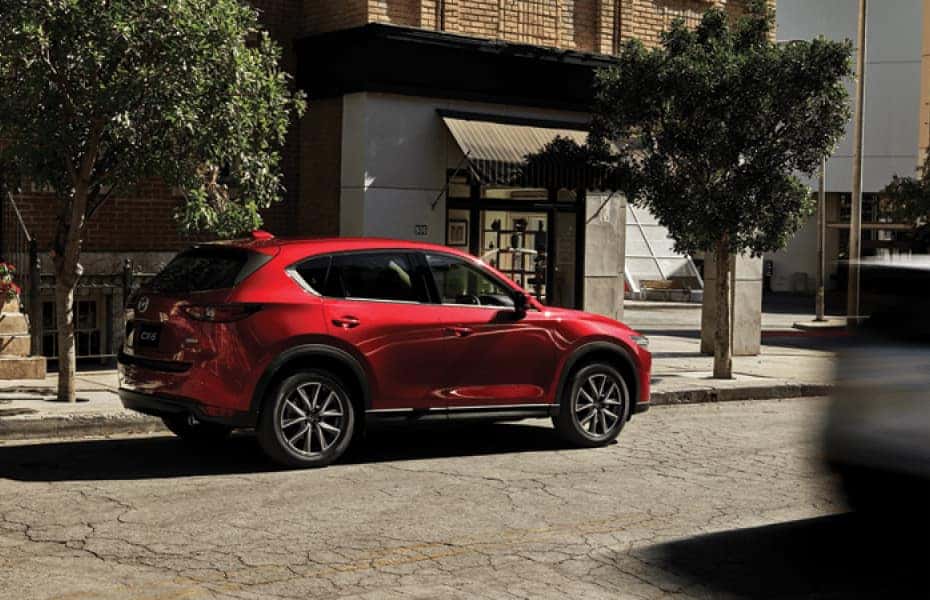 Pre-Owned Vehicles
View Inventory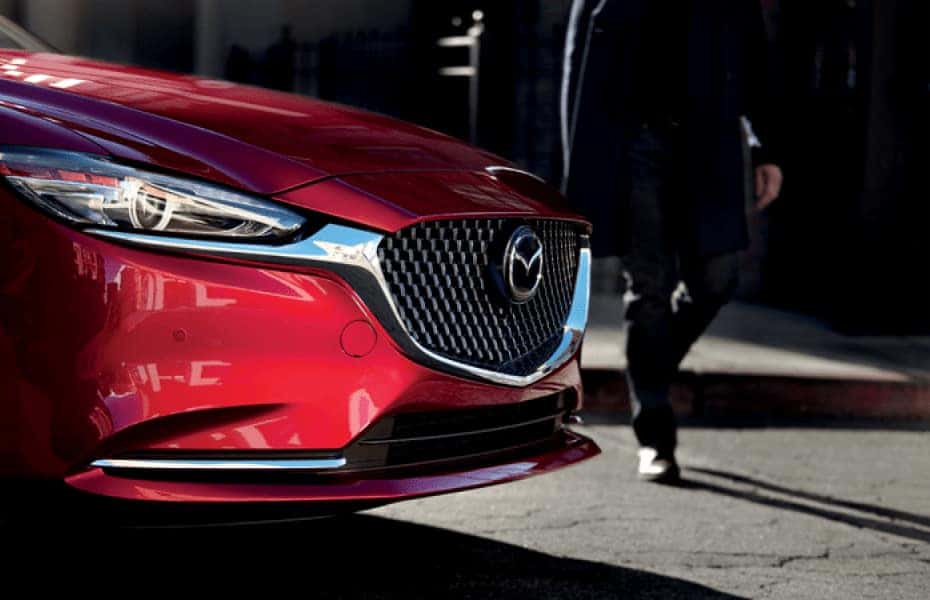 Finance Department
Finance Center
Walser Polar Mazda Service and Repair
Let Us Take Care Of Your Vehicle
The service team at Walser Polar Mazda has been factory-trained to provide you with exceptional service and ensure your vehicle is performing at its best.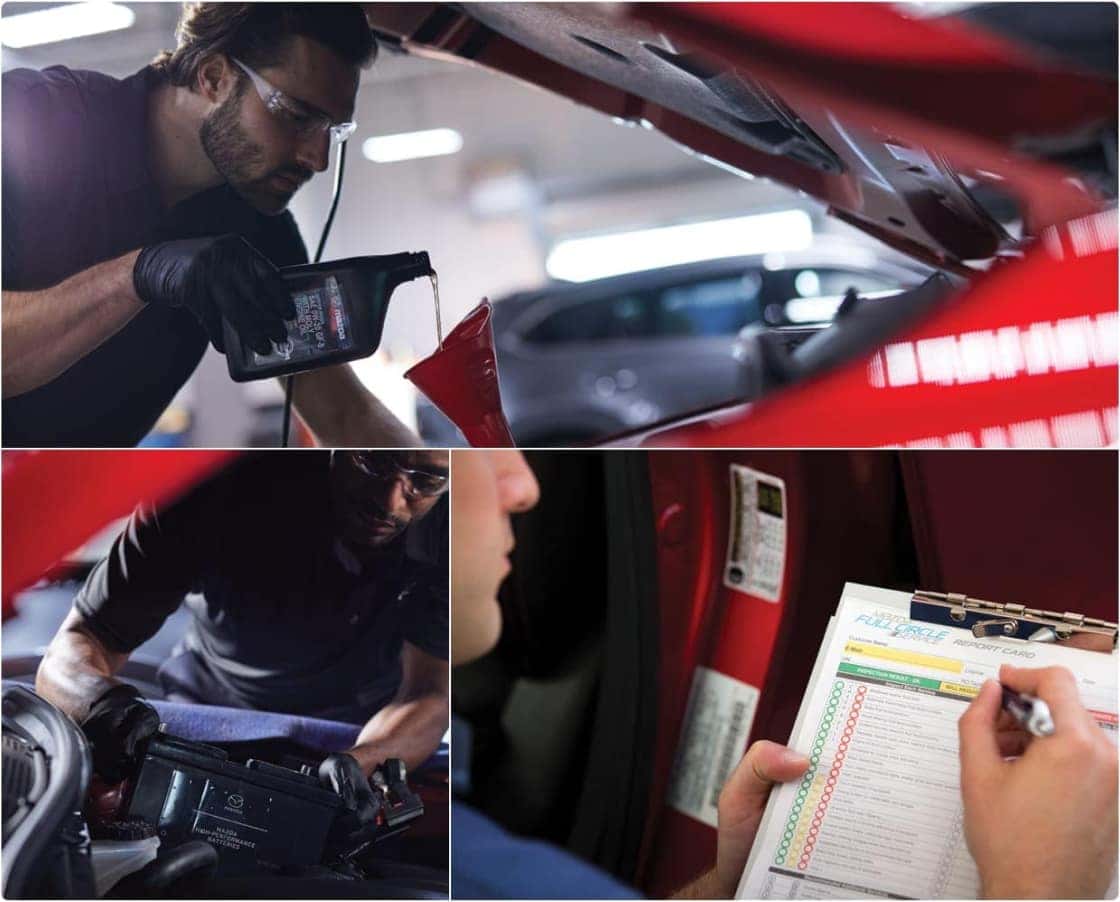 Customer Testimonials
See What People Are Saying About Us
Excellent service from sale associates to management team. Positive experience and the transparency of the buying process.
A professional and simple process for purchasing the car we wanted. As good as it can get for this sometimes frustrating process. Much appreciated!
Worked with Jake and Kelsey, Quality people, They made the it fun and easy.Thanks
Worked with Easton on purchase of two new CX5 and selling my Lexus. Easiest transaction ever. Great service all the way around!!
Super easy and straight-forward process. They salespeople were honest and helpful and I walked out with a great deal.
Excellent salesperson concerned about our purchase experience. As we waited for our vehicle to arrive on shore and then to the dealership, Luis kept us updated every three or four days. He walked us through the purchase process and made it seamless. The only downside is that the process took too long. Not because of Luis. He made sure we understood the adjustments in the car's software that made it ours personally. The dealership was the nicest I have been in, with many amenities. And the car is incredible. Everyone I know who has or has owned a Mazda loves it. I anticipate I will love this car long term. So far, it holds much promise.
We had a very positive experience here. Very friendly and helpful. I would recommend them.
Excelente servicio en español, especialmente luis Anguiano. Muy atento en su servicio resolvió todas mis dudas acerca del auto. Yo estaba por firmar contrato en otra agencia Mazda pero el trato de Luis me convenció por firmar con Walser. Gracias por sus sett y atenciónes
We bought a CX-5 in August and had a great experience working with Macy. No pressure or tricks, just information and discussion. It was awesome. The staff at the dealer are outstanding - they are knowledgeable, helpful, and friendly to customers AND to each other and it makes for a very pleasant experience. So much so that we came back and bought another one a couple months later - it was the same enjoyable experience!
Awesome experience in every way! Luis was very knowledgable and pleasant to work with. Everyone at the store was very friendly and accommodating! Viann made the paperwork process quick and easy....usually a painful and time consuming process! Thank you Walser Mazda!
No pressure, friendly staff, and seamless process. I felt like Jen genuinely cared about whether or not I was going to love my car as much as she loves hers. She knew everything about the car and was excited that I got the one I wanted. She makes it easy for me to tell my friends that Walser Mazda was a great dealership to work with.
Awesome experience! Loved working with Jenny! Also Jim was very detailed in explaining where the down payments on leases are applied. My daughter and I are very happy with the new car!
Awesome experience. Sales Team Lead, Mustapha, was great to work with. If I ever buy another Mazda, it'll be only from Mustapha! General Manager Brett was pretty great as well.
Your store is clean, and the salespeople are amazing! We couldn't be happier with our experience at Walser.
Facility was clean. Rebecca and Jim great to work with. Purchase went smoothly. Everyone was friendly.
I was looking for a certain car to order new. I had a great first experience from strat to finish. I felt that they communication was above average and felt valued as a customer. I would recommend Walser Polar Mazda to anyone! Robert G was my sales person and he was GREAT!
The whole team is fabulous and really try to make the experience as simple as possible. I have bought 3 cars from Polar and would not go anywhere else.
The experience was great. I got a new 2 year lease with a car I liked that will bridge to my next car, which will be either an electric hybrid or full electric. I hope Mazda will offer that by then so I don't have to move to another brand
The loaner vehicle provided when my Mazda 6 needed a speaker replaced showing me that the CX-5 was going to be my next vehicle. I called Mustapha and he had an estimate for my trade in value and all the information I needed to to purchase a brand-new vehicle by the time I returned the loaner and picked up my Mazda 6. I loved the videos he sent me when my vehicle finally arrived!
I found the car of my dreams! Thank you 😊 excellent service, Thanks for the help!
I took my Miata in because I was having an electronic key fob problem and I was unable to get the trunk open from the inside. I was in and out within45 minutes and the problems were addressed. James at the service desk and the technician were professional and helpful. Got a car wash too. Excellent service!
Excellent people and service so far. We decided that we would came back after beginning a purchase of a different brand and it was because of the people
Gabe was an excellent salesman. Bret the manager was very friendly. I love my car and I loved the "one stop closing" (finance, car information etc all with Gabe)
Excellent dealership and services! The salesman knew what he was doing and provided additional resources for helpful information.
My experience was good, especially with the "Moose" man. Just wish they had a senior salesperson that we senior buyers could buy from and relate to. Too many kids selling cars these days.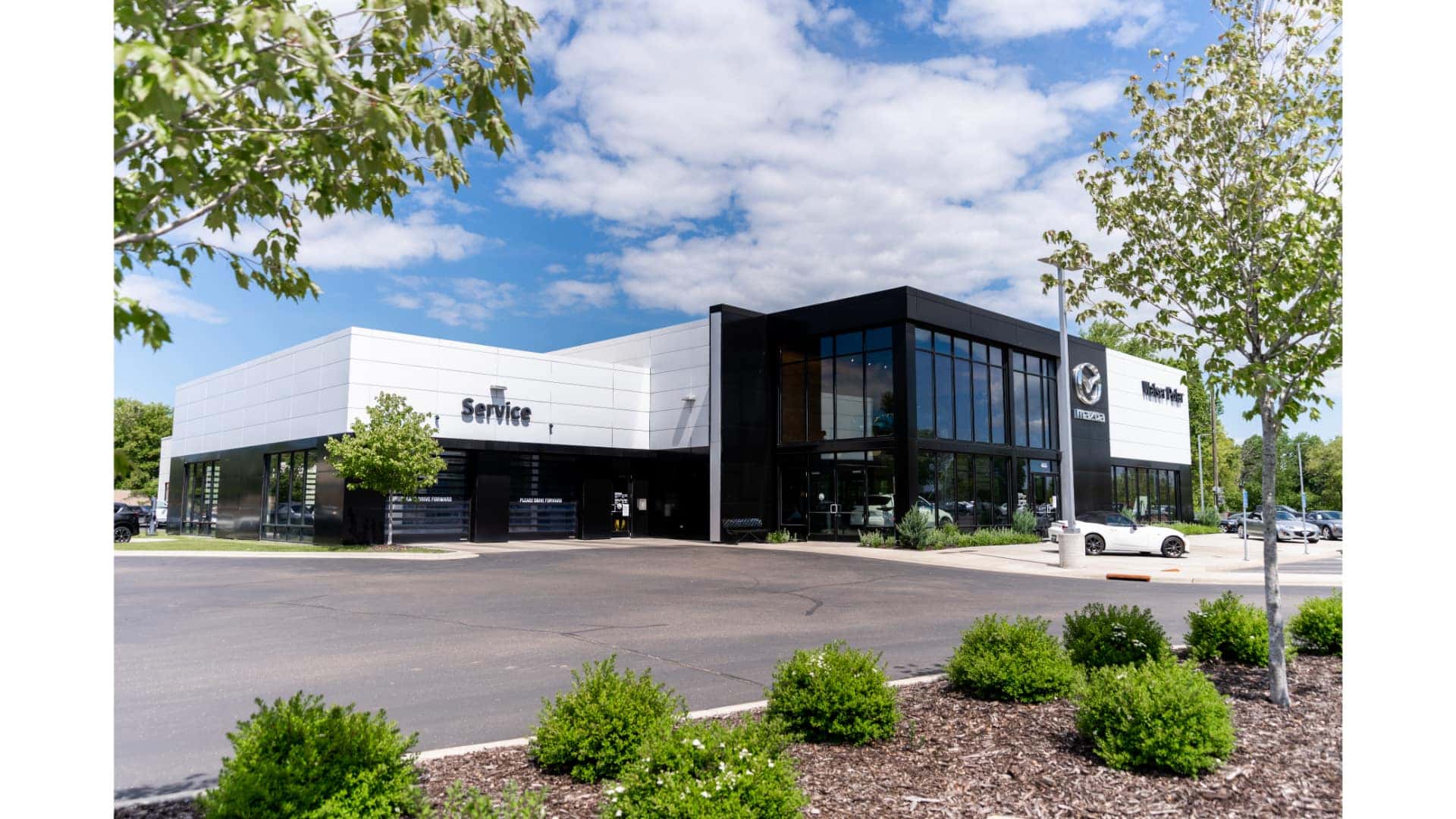 Welcome to Walser Polar Mazda
60+ Years In the Twin Cities
Walser Polar Mazda draws in customers new and old the natural way: with top-quality automobiles, a sales experience focused squarely on the customer's needs, and a little ol'-fashioned common sense.
READ MORE