One Person. One Price. Fast & Easy
One Person.
We Cut Out All Of The Middlemen
So You Can Just Get On The Road
We keep it simple so you're not left waiting around. Our sales people are experts in every single part of the car buying process. With just one person able to take you through the entire experience you'll be on the road in now time.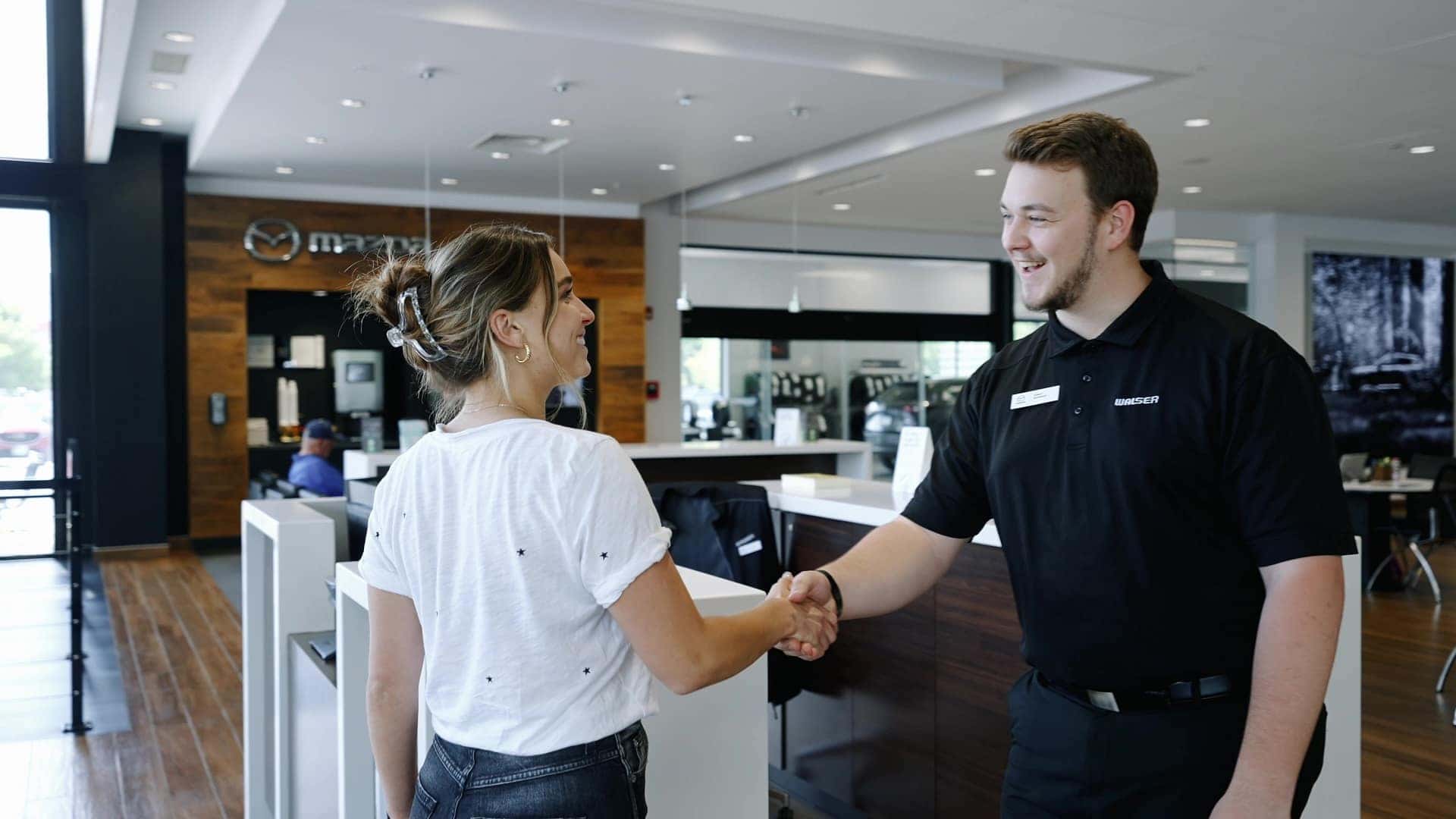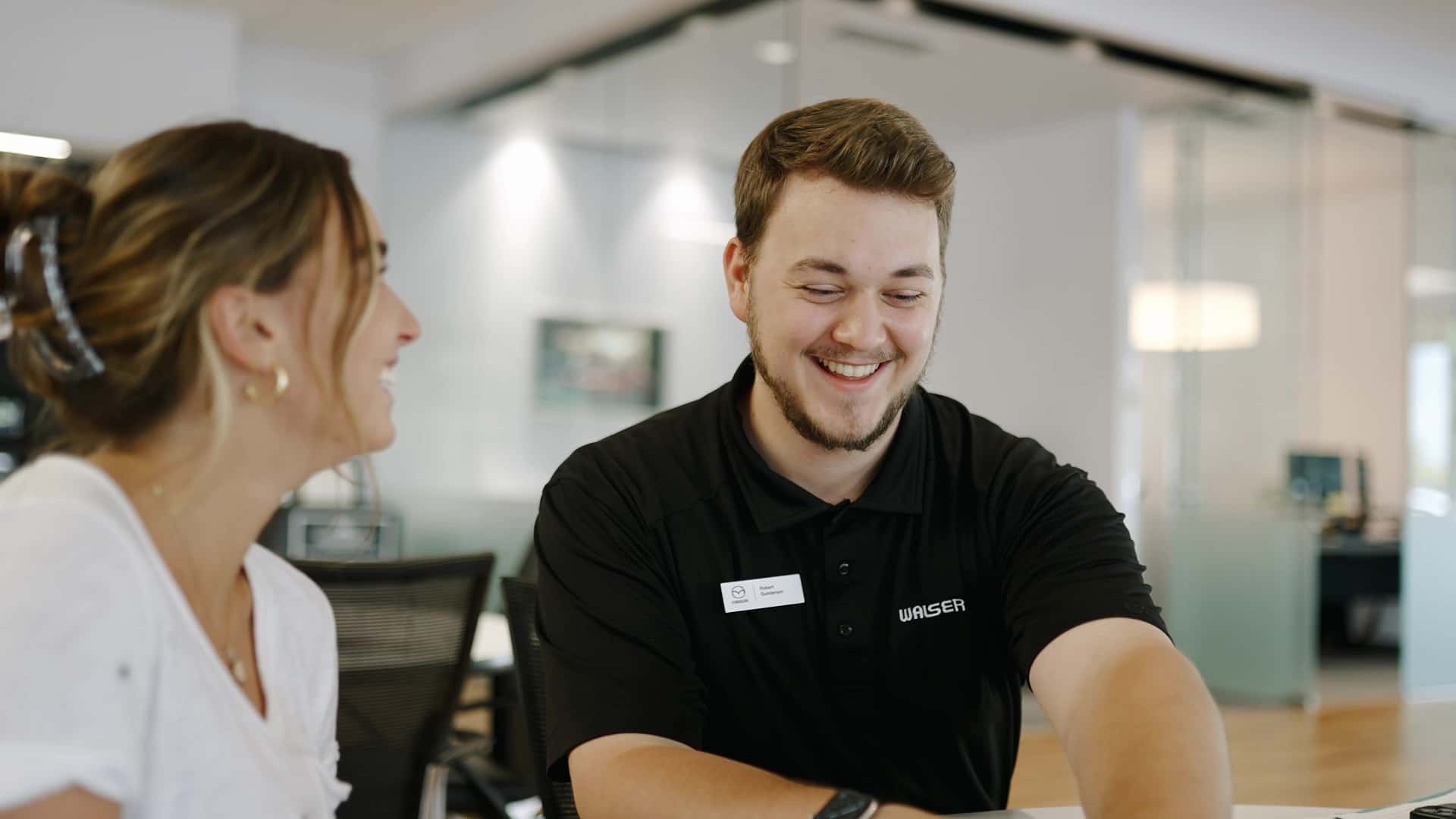 One Price.
Get A Great Deal. Negotiation-Free
We discount our vehicles and mark them with the lowest prices we can offer: our Upfront Prices. It means there's no stress; you'll never be left wondering if you could have gotten a better deal or how much you'll have to pay for a vehicle. At Walser, you'll get a great deal without any worries.
How Can We Help?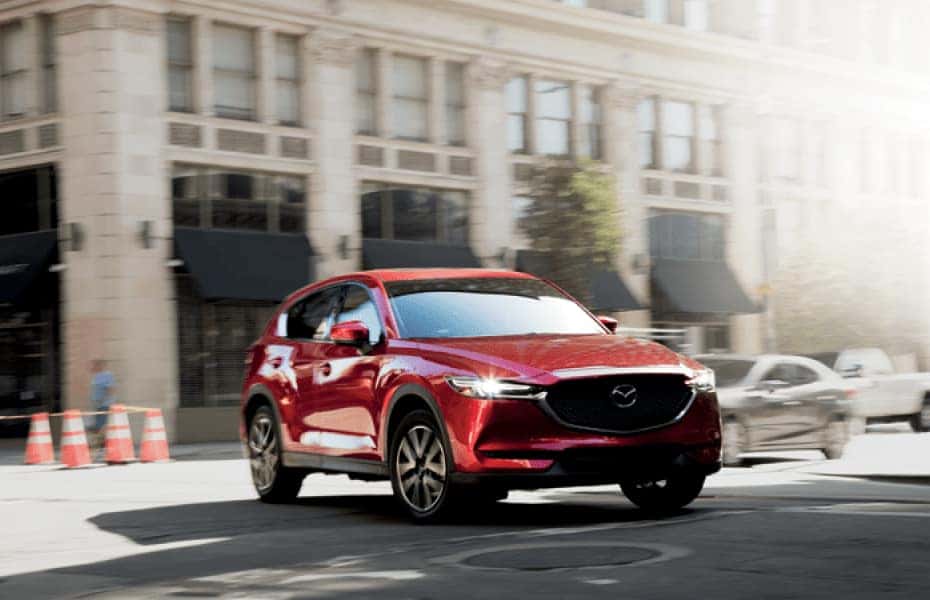 New Vehicles
New Inventory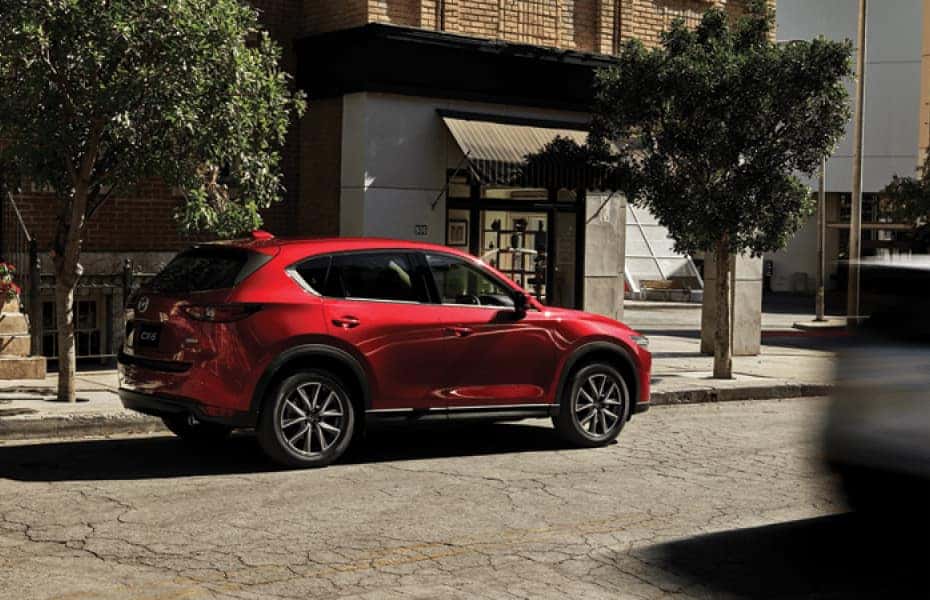 Pre-Owned Vehicles
View Inventory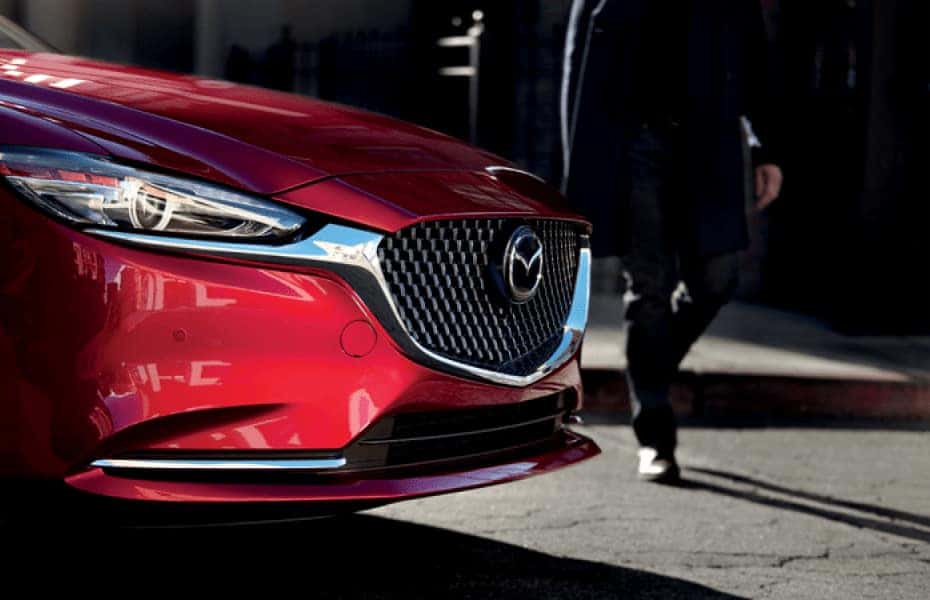 Finance Department
Finance Center
Walser Polar Mazda Service and Repair
Let Us Take Care Of Your Vehicle
The service team at Walser Polar Mazda has been factory-trained to provide you with exceptional service and ensure your vehicle is performing at its best.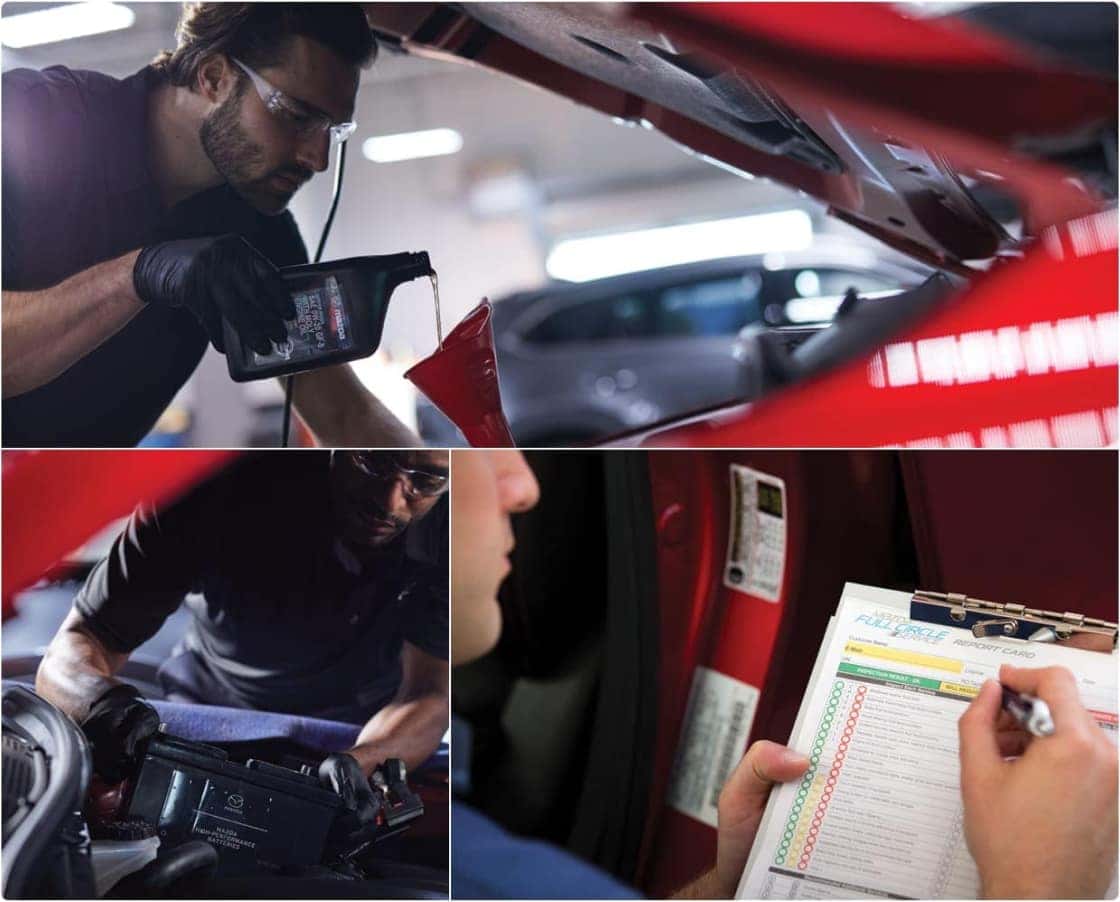 Customer Testimonials
See What People Are Saying About Us
Very friendly knowledgeable staff. Being repeat customers we were very happy with the overall experience
Staff were very helpful, particularly Rebecca Bailey and Brett Jeudes. The sales area was clean and very open, I liked that discussions and transactions did not take place in a closed office.
The experience from start to finish was friendly and relaxed. Alex Golden did an excellent job walking me through the process. He knew the car and all its options inside and out. He and Mustaphe were a pleasure to deal with.
Easton and Mustapha were awesome! Easton provided excellent customer service above and beyond- he answered my questions, provided helpful information on features and add-ons (eg trailer hitch). I didn't feel pressured to buy a new car or to sell my used Mazda to the dealership. Once I decided to go forward with the purchase of a new CX-5, Easton made the process easy. This is my third Mazda and my experience with Easton and Mustapha exceeded expectations!! Thank you for the excellent experience!
We are repeat customers and we have always had excellent service. We love our new CX5!
When I found my car, Alex really helped me through the process of learning about the car and making decisions on warranties and options. He showed a lot of patience with me during this time and I really felt taken care of during the whole process. He was very attentive to my needs and helped me choose between the two cars I was looking at. All of his work was incredibly appreciated and I absolutely love my new car!
Great car buying experience! Macy was incredibly knowledgeable and great to work with. We love our new CX-90 PHEV!
I experienced excellent customer service - from the first day I entered the dealership, to delivery of my new Miata MX-5.
We were invited to have our 2016 Mazda appraised, and on the basis of that we decided to purchase a 2024 model. We were treated with courtesy and consideration for our special needs both for trade-ins and for transportation. We have been Mazda customers since 2016 and plan to stay with this dealership.
I had a great experience buying a new car! Johannah was amazing and incredibly patient answering all my questions. The whole experience--from initial contact, test drive, questions, and financing--was great! I would definitely buy from here again!
Friendly, knowledgeable staff and the whole process took a lot less time than other dealerships we have done business with. Jared & Jim worked well as a team, my wife and I were pleased with the whole experience.
Walser manager went out of his way to add a feature to our car and is providing a loaner car while features is installed
Easton was wonderful to work with, very personable, low pressure, and knowledgable about the process and followed through on everything in a timely manner. Very pleased with my experience so far with Walser Polar Mazda!
Great experience start to finish. Jaida was so helpful, and we ended up with a car that I think I will love!
Hassle free buying experience. Have bought three vehicles from Walser dealerships and have been happy with sales, service, and loyalty rewards.
Viann was super responsive and kept things SIMPLE. Logan did a great job too. I am loyal to Mazda so I suppose it's safe to say you'll see me again!
Very friendly easy to deal with and have purchased all of our current vehicles from Walser
Kenny was great to work with! Buying a used car can be intimidating, but the whole process went smoothly. Kenny was friendly and patient. There was no pressure, and he returned texts, emails, and calls quickly. My 2017 Sonic was delivered to my home in immaculate condition, with a full tank of gas. I would definitely recommend this dealership, and Kenny Thao, to friends and family. Thank you!
Jared was courteous and patient dealing with an old man's indecisiveness. He helped make what is usually a stressful experience a little easier.
So quick and easy to work with, all our questions were answered! Highly recommend working with them!
I received exceptional service from Mr. Brett Juedes: he made arrangements for me to test drive an MX-5 two years ago. The experience of working with Jennifer was outstanding. She helped me get the exact car I wanted with all options and add-ons that she ordered for me. Please note that I did not plan to buy a car when I came in. There were no surprises of any kind: what was promised was delivered. I have never felt that I was pressured at any time by heavy sales tactics. 10 +++ to Jennifer for the wonderful sales impression that she gave me. It was obvious to me that she loves her job, and she is very good at it too. I also want to mention James, one of the managers that was kind enough to share with me his impressions of owning a Miata and driving it every day of the year. He was wright: this car puts a smile on my face each time I am driving my Miata.
Carrie did a great job, appreciated her customer service and attention to detail. Overall great experience. Our only complaint and it happens at a lot of dealers is the time...I have purchased many cars and the deals take 3 hours, however, I have purchased several cars at a dealership in Golden Valley and my transactions never take more than 2 hours, and have been completed in as little as 1 hour 15 minutes.
Great to do business with. Moose did a great job. Love the car.!!!l will continue getting my services there.
Everyone was very kind & helpful. We liked having one person walk us through the whole process from start to finish! Kenny & Justin are top notch salesman. They were both very kind, helpful and knowledgeable.
I test drove 3 cars two weeks apart. I phoned in advance they were washed and ready for the drive when I reached Walser. I asked the Customer specialist to come along, and she was very helpful answering questions. On the 3rd test drive, I specifically asked her to find a bumpy road to test for drive and ride comfort, and she did. I did significant research including test drives of other cars including, Alfa Romeo and Audi, The Mazda matches and betters those and other brands on driving dynamics, quality of build, reliability, style, value and many many other characteristics. The quality, timely responses of Carrie, her Manager, Jim and several other staff contributed my decision to purchase a Mazda CX-50 last Monday.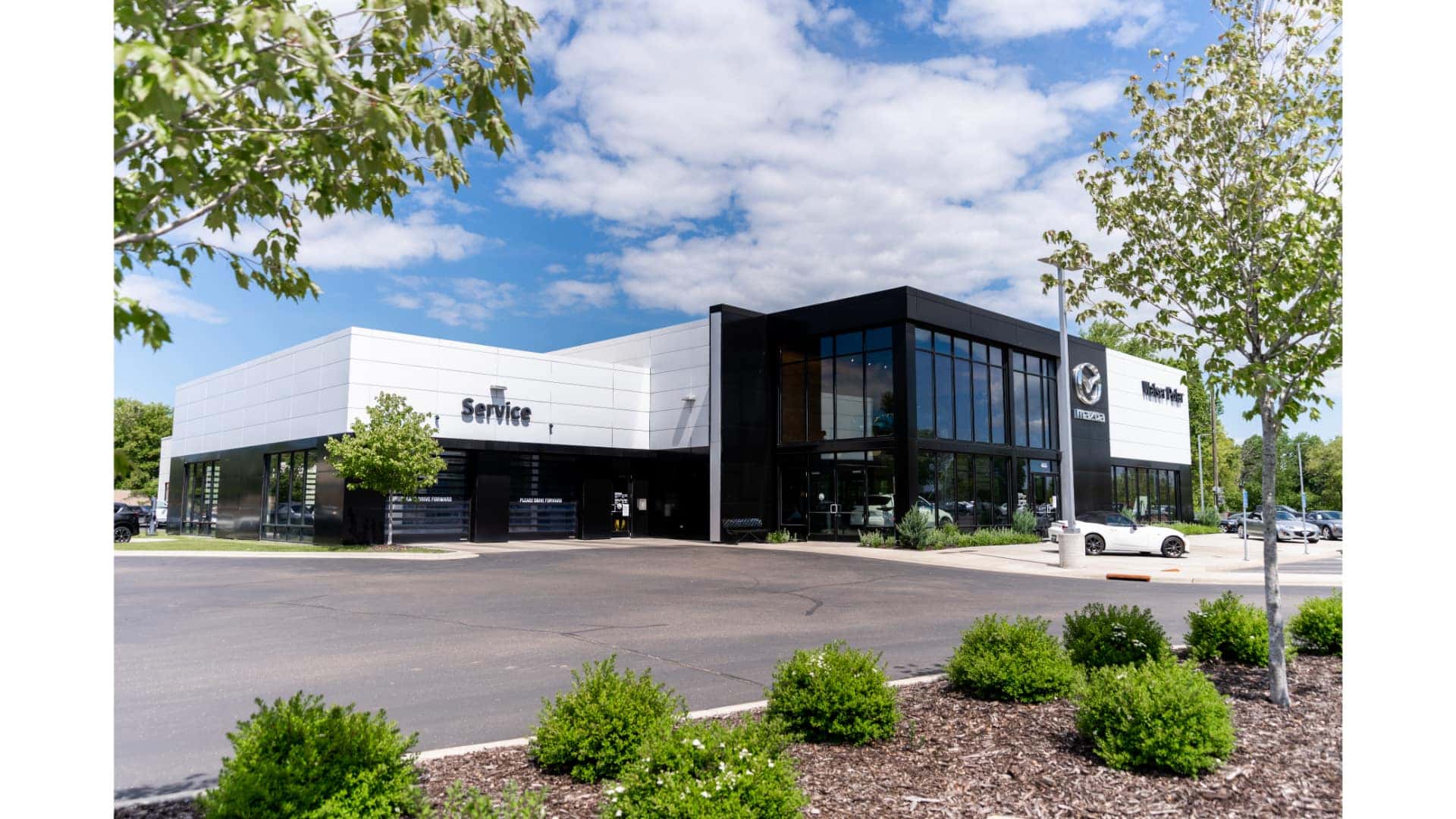 Welcome to Walser Polar Mazda
Over 60 Years of Serving The Twin Cities Community
Walser Polar Mazda draws in customers new and old the natural way: with top-quality automobiles, a sales experience focused squarely on the customer's needs, and a little ol'-fashioned common sense.
READ MORE